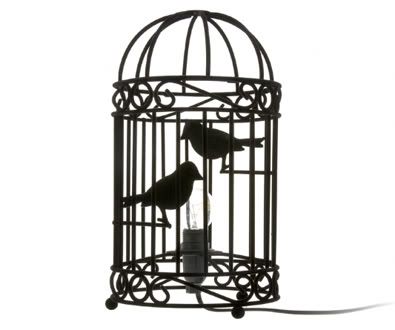 Birdcage Table Lamp - £45 from Dutch by Design



I received an email the other day from
Dutch by Design
, a London based company that is passionate about contemporary dutch design. It's such a treat to find a store like this that is based in the UK. I particularly love the
Birdcage Table Lamp
(above), they currently only have pink in stock but you can register to be sent an email alert when the other colours are available. The
Ivy Wall Panel
(below) is really quite special also; charming and whimsical!



Tord Boontje Ivy Wall Panel - set of six : £47.50 from Dutch by Design



Labels: birdcage, birds, Dutch by Design, ivy, lighting, wall art, wall hanging
posted by Lola-Mae Online @ 10:10 am,


2 Comments:
At 7 December 2009 at 05:57, heart charlie said...

At 11 January 2013 at 08:47, Shaun Swales said...

What a sophisticated product, it is simple and brilliant! It could be used as either an in house accessory but also could be apparent of the garden furniture.