Oh no!!!
Wednesday, 25 June 2008
Bad news guys =[ Sky have been complete idiots (massive
surprise
) and cancelled our
internet
access a week early. They're so dippy, my other half quite clearly told them not to cancel it until the 1st of July!! I will try to update this week if I can get
wifi
somewhere before I start work. I will try though, Jon's iPhone is not ideal for updating and resizing pictures. Please don't forget to vote on the poll (scroll down) so I know which cities you'd like me to feature local artists from.
Apologies,
Gemma
-Lea xx
posted by Lola-Mae Online @ 12:46 am, ,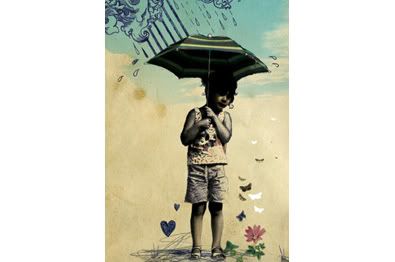 Rose Tinted Glasses - $170 from Kareena Zerefos


Kareena Zerefos
is an artist and freelance illustrator who lives and works in Sydney, Australia. Her work is based around memories, dreams and nostalgia. The limited edition art prints are so gorgeous and there are also a couple of lovely posters if you are on a budget =]
(Apologies for the small images by the way)

Blue Birds - $12 from Kareena Zerefos



Labels: birds, cute, Kareena, kitsch, nostalgia, prints, vintage, Zerefos
posted by Lola-Mae Online @ 9:00 am, ,


Wonting
Monday, 23 June 2008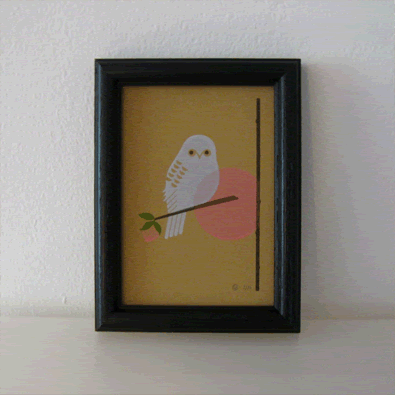 Owling Moon - $12 from Wonting



Awwww
,
Wonting
is an artist from NYC who produces the most adorable prints ever. They are so
unbelievably
cute I can hardly contain my self.
Owling
Moon (above) and
Squirnuts
ver
. 2 (below) are my personal favourites, it's a pretty tough choice though! The postage is a bargain too.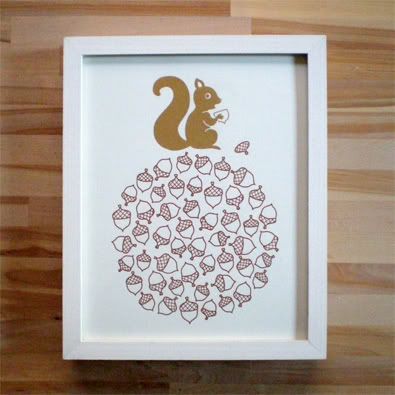 Squirnuts ver. 2 - $18 from Wonting



Labels: etsy, gocco, moon, owl, prints, squirrel, usa, wonting
posted by Lola-Mae Online @ 9:00 am, ,


I'm planning a week of posts from different cities in the UK, please take the time to vote for your home town/favourite city on the poll below =]
Labels: polls
posted by Lola-Mae Online @ 12:00 am, ,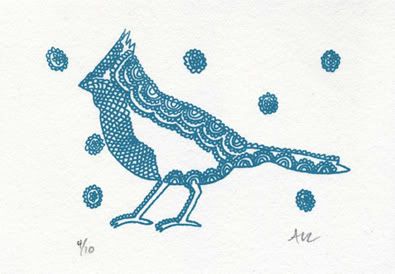 Cardinal gocco print - $10 from Paper Sparrow

I've always been a huge fan of
Little Paper Planes
and they're current stock is absolutely lovely!! My favourite has got to be the Modern Design Deck poster (below) there's just so much to look at and it's painted fantastically (is fantastically a word?) Shipping isn't to bad either, international postage prices are as follows..

Modern Design Deck print - $60 from Jen Rennington


Tree poster - $20 from Elisabeth Dunker



Labels: birds, cardinal, chairs, gocco, kitsch, little, paper, planes, tree, vintage
posted by Lola-Mae Online @ 9:00 am, ,


Madelaine
Thursday, 19 June 2008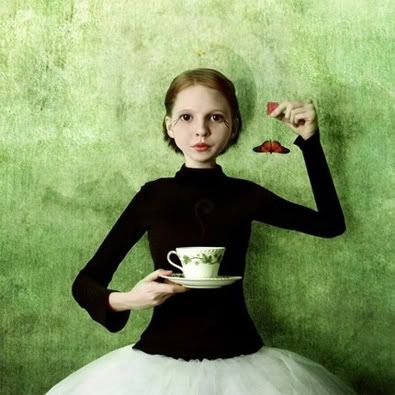 How I got my stutter 8x10 - $20 from Madelaine


Madelaine
is from the Appalachian mountains and is only 17! Her lovely prints are available from her
Etsy
store and all show fantastic use of colour and composition! Go check her out!
Also, Madelaine would like to add..
"Your blog readers can get 15% (excluding shipping) off if they type "LolaMae" in notes to seller during checkout. I'll send them a revised invoice or refund the difference (depending if they pay right away or not). This offer will expire one week after you post it. :)

Sincerely,
Madelaine"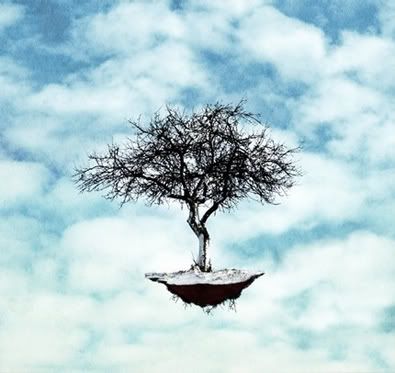 Un jour sans memoire 8x10 - $25 from Madelaine



Labels: etsy, Madelaine, photography
posted by Lola-Mae Online @ 9:00 am, ,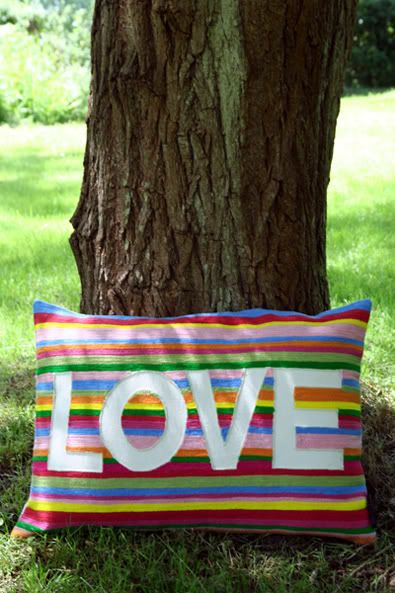 Limited Edition Love cushion - £60 from Rockett St George



New products in on
Rockett St George
! The silver butterflies are so pretty, they'd look great indoors and outdoors and the Love cushion is ccolourful and Summery. There is loads more to look at, go and browse.

Set of 3 Silver Butterflies - £22 from Rockett St George



Labels: butterfies, cushion, rockett, summer, UK
posted by Lola-Mae Online @ 9:00 am, ,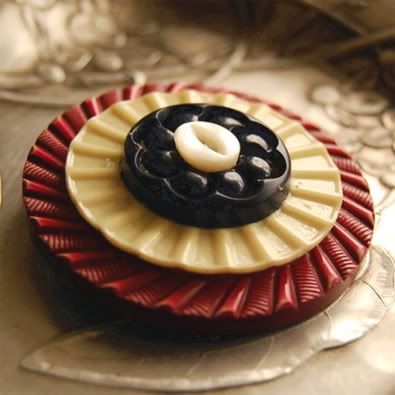 Red, White, and Blue Vintage Button Pin - $25 from Callooh Callay



Susan of
Callooh Callay
left me a message on Etsy linking me over to her store. I absolutely adore these vintage buttons, they would like great if you had a few of them pinned together on a jumper or bag.
Susan says:
"My jewelry is made with vintage buttons and other materials, such as old clock parts or orphaned earrings. A lot of my buttons are from the 30s and 40s, old celluloid and bakelite and other early plastics, but I also love using the Victorian black glass buttons, Czech glass, mother of pearl, later funky plastic buttons from the 60s and 70s, and even some wood and vegetable ivory. The fun is in playing around with them and finding the two or three that look as though they were made for each other."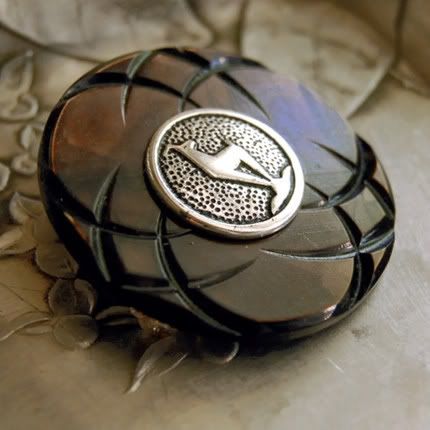 Art Deco Deer Vintage Button Pin - $22 from Callooh Callay



Labels: buttons, deer, etsy, pins, vintage
posted by Lola-Mae Online @ 9:00 am, ,



Tailors Dummy : £169 -15% = £143.65 from Plumo



UK based
Plumo
is having a 15% sale of all items bought online from their Summer collection. They have such gorgeous stuff over there. I want the tailors dummy for my bedroom, not that I design or make clothes or anything, I just think it's really pretty! Maybe I could hang all my necklaces or scarves round it or something.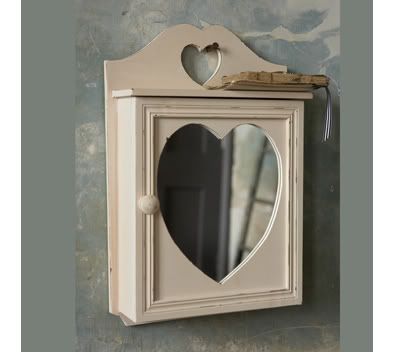 Heart Key Cabinet : £35 -15% = £29.75 from Plumo

Ribbon Tealights
L £6.95 -15% = £5.91 from Plumo
S £5.95 -15% = £5.06 from Plumo


Labels: cabinet, dummy, heart, homeware, Plumo, tealights, UK
posted by Lola-Mae Online @ 9:00 am, ,


.. to all the lovely people that have sent me emails complimenting the blog and to everyone that has sent in submissions, if you are featured I will always drop you a line and let you know =]
The biggest thanks to
Indie Quarter
for the guest blog and to
Print & Pattern
for the feature (and congrats on the book deal)!
Keep reading, there's some lovely stuff coming next week.
posted by Lola-Mae Online @ 12:20 pm, ,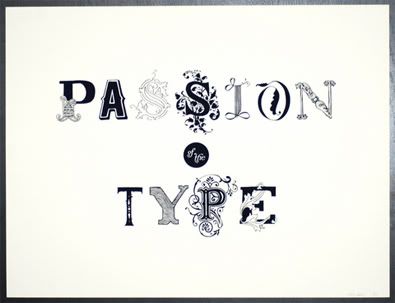 Passion of the Type - $25 from The Post Family



The Post Family
is a brilliant little website with some gorgeous prints as well. Typography and cameras? Two of my favourite things ever! Shipping is $15 dollars, I'd pay an extra £7.71 for these stunning prints, fantastic use of black and white!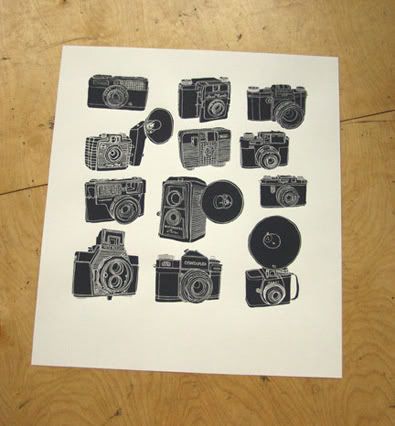 Camera Poster no. 2 - $30 from The Post Family




Labels: black, camera, post, prints, typography, usa, white
posted by Lola-Mae Online @ 9:00 am, ,



Robot Mugs - £11.95/£12.95 click here



Yummy stuff over at
Grahem

and Green
at the moment. The robot mugs are
adorable
and I really wish I had the money to buy the carved wooden cuckoo clock (below). The store is full of beautiful
homeware
and furniture, and it's in the UK!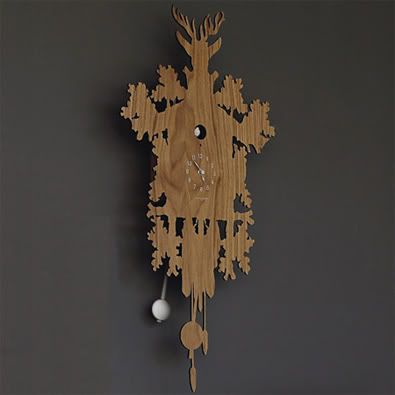 Cuckoo Clock - £210 clcik here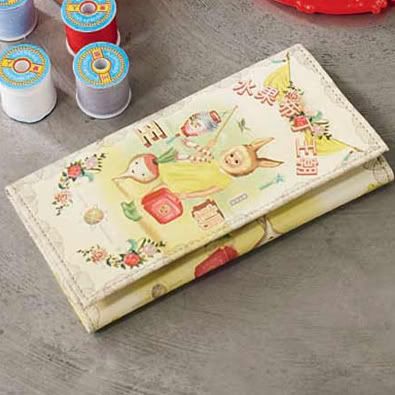 China Funk Walet - £18 clcik here

Labels: china, clock, cuckoo, grahem, green, homeware, kitsch, mugs, robot, wallet
posted by Lola-Mae Online @ 9:00 am, ,


Hello Lola-Mae Online readers! It's Jenny here. Just popping in from
Indie Quarter
to share some of my favourite indie picks for summer.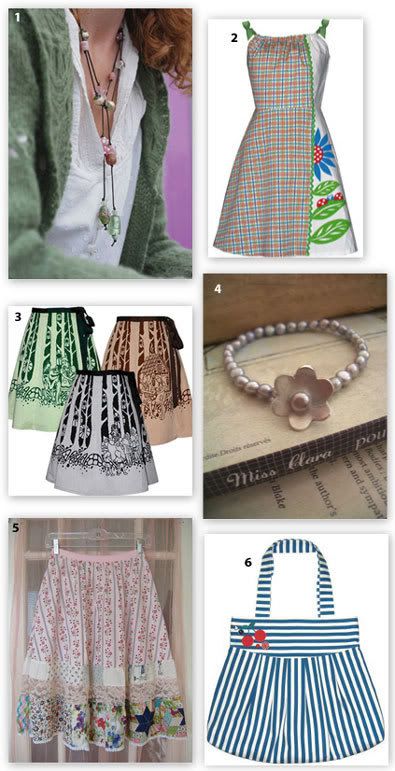 Long Lariat from Lucy Wallis
Just perfect for long, floaty dresses.
www.lucywallis.co.uk

Summer Lovin' Dress by Made with Love by Hannah
Picnics, parties, pool-side.
www.madewithlovebyhannah.com

Fairytale Forest Skirt by Made with Love by Hannah
Lazy afternoons and long evening walks.
www.madewithlovebyhannah.com

'Penelope' Posy Pearl Bracelet by Helen Woodward
Dreamy bracelet for holiday romances.
www.helenwoodward.co.uk

Patch Stripe Petticoat / Skirt by A C Clothing and Bags
Fun, flirty, feminine.
www.acclothingandbags.com

Sailor Stripe Cherry Bag by Rachael Lamb at Hanna Zakari
From deck, to beach, to cabin.
www.hannahzakari.co.uk
The site is looking grand, Gemma-Lea! Keep up the good work.
Labels: indie, quarter, summer
posted by Lola-Mae Online @ 11:45 am, ,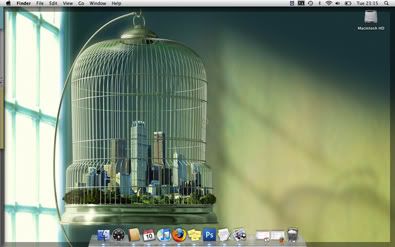 by Manicho


What is Desktoptopia?
Desktoptopia is packed with features that make it simple to automatically update your monitor with our designer desktops as often as you like.



I only discovered
Desktoptopia
the other day when I got my new MacBook and had a browse through new freeware. Basically it is a program you download that changes your desktop wallpaper to really nice designs every 60 seconds, or half an hour, or what ever you like. It's available for Mac and PC.. did I mention that it's FREEware? I've featured three of my favourite designs that have been a little treat every time I've minimized my windows.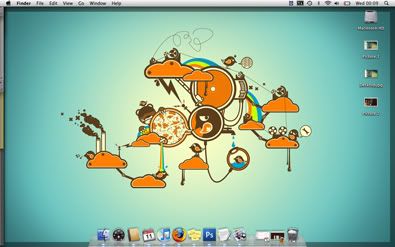 by j3concepts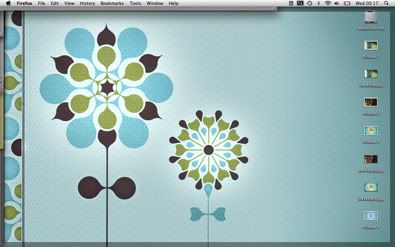 by who ever writes joey interactive




posted by Lola-Mae Online @ 11:00 pm, ,


Guest post coming at midday from Jenny over at
Indie Quarter
. Don't forget, it's lovely!
Also, some news regarding the Design Show Liverpool which runs from the 19th-22nd June at the
Contemporary Urban Centre
. Unfortunately I work full time in a new job and live the wrong end of the country so there is no way I could get up there. Luckily I had an email today from Gemma Barton (featured last friday.. scroll down!) saying that she is an
exhibtor
and will be there for the full 4 days! Gemma and
DRPD
are exhibiting together and are launching two new products at the show and are even up for the a couple of awards. David Roberts is the product designer and Gemma produces the graphics to face the products. Anyway, Gemma has offered to do a guest blog covering the show, which would be amazing, thank you very much!
P.S. A little reminder on submissions. If you're an artist, or have seen some really nice work lately give me a shout and perhaps we can feature it =] lolamaeonline@googlemail.com
posted by Lola-Mae Online @ 12:57 pm, ,


Here is a short guide to some the cutest basic bits of kit you can get to take to festivals this year. Though you should probably bare in my how muddy things are going to get. Still.. If I had the money I'd deck myself out with it all and head off to Reading and The Big Chill.



(above)Eurohike Psychedelic Teepee £79.99 - Millets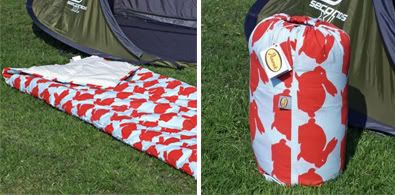 (above)Anorak Kissing Animals Sleeping Bag £42.00 - Colloco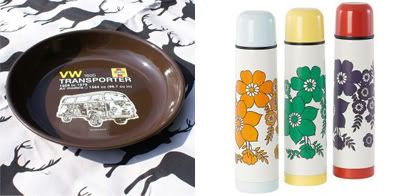 (above left)Haynes VW Camper Enamel Plates £6.50 - Colloco
(above right)Floral Thermos Flask £14.50 - Colloco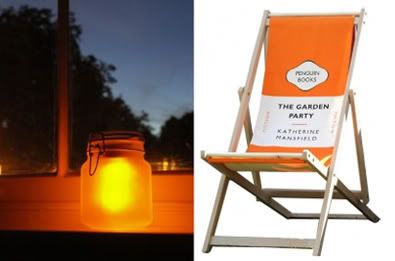 (above left)Sunjar £19.95 - Colloco
(above right)Penguin Book Deckchair - £59.95 Bloomsbury
Labels: bunnies, camping, festival, kitsch, sleeping bag, tents, vintage
posted by Lola-Mae Online @ 9:00 am, ,


Just so you know; I work odd shifts (14:00 - 22:00) so that's why the posts sometimes come at odd times of the day/night. I keep forgetting the schedule post feature on blogger. Apologies if you've checked the site during the day and haven't seen an update. I'll start scheduling posts for around 9AM or early afternoon if there are two posts for one day.
posted by Lola-Mae Online @ 1:12 am, ,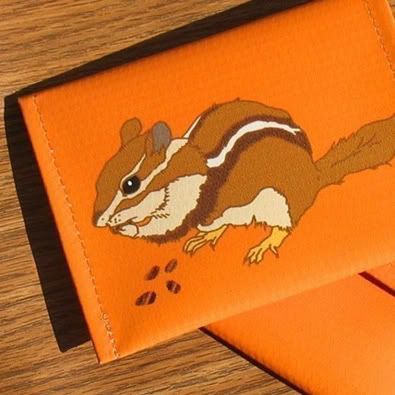 Chipmunk Coin Purse-Made of Salvaged Banner - $8



Here's some gorgeous little coin purses from
birdversusbird
via
Etsy
. They are made of salvaged banner material left over from her sign shop in Oakland to save it going to the landfill! I think this makes it even sweeter in a weird
eco
-
warrior
'look at me, my purse is saving the world' kind of way. I want one, I don't know which one though.

Towhee Coin Purse-Made of Salvaged Banner - $8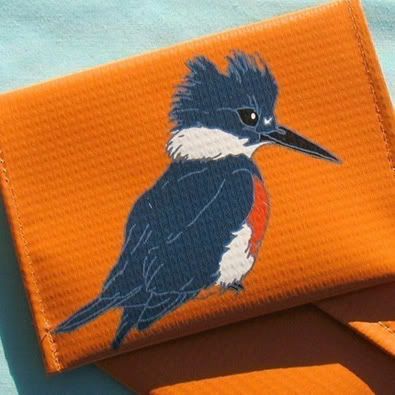 Kingfisher Coin Purse-Made of Salvaged Banner - $8




Labels: birds, birdversusbird, chipmunks, etsy, kingfisher, purses, usa
posted by Lola-Mae Online @ 11:00 pm, ,


Hello again, I hope you all had a good weekend.
This first week has been great, I've seen a fair few people have been coming back all week which is fantastic news! Jenny over at
Indie Quarter
had added Lola-Mae to her blog roll and should hopefully be doing a guest blog some time this week. Kerry over at
Kerrybeary
said that the blog is "totally bitchin" and she'll be adding it to her weekly reads (she also said that there are 10 Panda and Bamboo prints left). As has Christina over at
Studiolyon
and
Print & Pattern
may be linking back to us in a little shout out to a fellow UK blog!
It's been good, thank you every that has visited.
Gemma-Lea
x x x
posted by Lola-Mae Online @ 9:00 am, ,



Panda and Bamboo gocco print $12



I adore this
Panda and Bamboo
gocco print by
Kerrbeary
, I don't really know why, it's just adorable. I'm going to get one for my new house on August 1st, so you should buy your print quickly because there is only a limited edition of 25 and I'm not sure how many are left, I will ask though. I love all these designs to be honest, maybe I'll get all 3.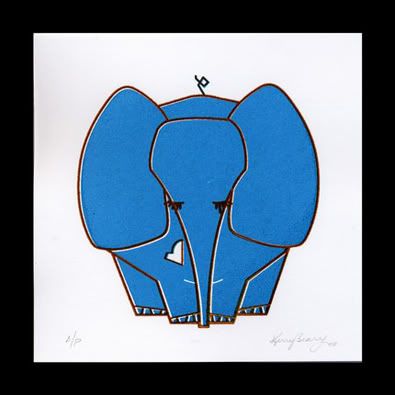 Baby Blue Elephant gocco print $12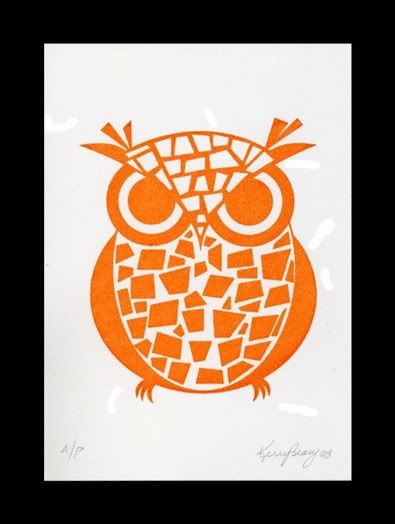 Orange Owl gocco print $10




posted by Lola-Mae Online @ 10:52 am, ,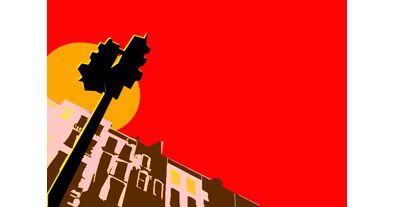 Terra-list - £175
What a privilege! I already have artists emailing me with submissions and telling me they think Lola-Mae Online shows a lot of potential (thanks Gemma)! Anyway, enough modesty, welcome to the world of Gemma Barton, the new resident at Mooch; a gallery opening this month in Northern Quarter, Manchester. She has a really nice style with fantastic use of contrast and colour. There is another 5 prints available from Mooch, go take a look!


Labels: barton, gemma, mooch, prints
posted by Lola-Mae Online @ 9:00 am, ,


Studiolyon
Thursday, 5 June 2008
There's lovely stuff coming from Christina Lyon (Tampa, FL) over at
Studiolyon
on
Etsy
. The patterns in the two examples are so pretty and delicate, they must have taken hours. You should most certainly go look at her other designs (there's plenty of them in a few different styles) so there is loads to browse through! Shipping is only $5 dollars and crazy cheap if you combine postage on a few prints.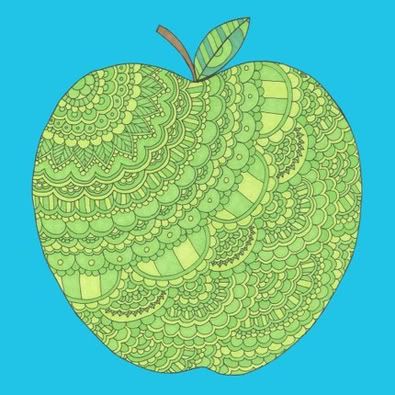 Green Apple Print - $16
Labels: apply, bunny, pattern, studiolyon
posted by Lola-Mae Online @ 10:41 pm, ,


I came
across
ISO50
the other day and I have to say Scott Hansen has got to be one of my favourite new found artists! The prints are so colourful and flow perfectly. I want them all, seriously, I do, unfortunately I could never afford them all so I'll have to just choose a few to put up in my living room. Shipping at only $10.15 isn't to bad either. Head over to
ISO50's shop
and try to choose which one's you want.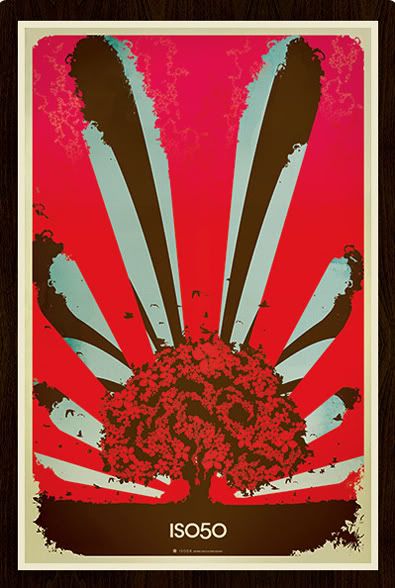 Arbor Poster - $17




Labels: iso50, posters, rainbows
posted by Lola-Mae Online @ 2:01 am, ,


Below are three lovely typography videos I found on
YouTube
, I hope you'll find them as stunning as I did. I think the first one is my favourite, it's a pretty tough call though. The bottom one is insane, it freaked me out a little bit, but somehow made me need to watch through to the end..
abcdefghijklmnopqrstuvwxyz by xelor

"A video of two persons drawing the alphabet.
Hand 1 Gradus W. Wouters, Amsterdam, the Netherlands, 2003
Hand 2 Job Wouters, Leiden, the Netherlands, 1980"
Typography from Vancouver Film School by Yerom


"Created by Vancouver Film School students Boca (aka Marcos Ceravolo) and Ryan Uhrich through the VFS Digital Design program."


posted by Lola-Mae Online @ 10:59 pm, ,


eBoy
Tuesday, 3 June 2008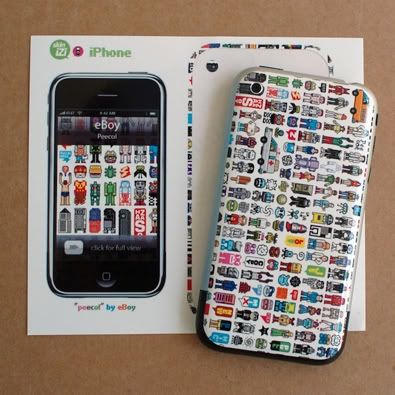 Peecol iPhone Skin - 15 euros (click image to view item)

Well done
eBoy
yet again!
eBoy
(based in Berlin, Germany) is made up of Steffen
Sauerteig
, Svend
Smital
and Kai
Vermehr
. They specialise in creating funky little re-usable pixel objects... or, to you and I,
ridiculously
cute and clever pixel art! These new iPhone skins are lovely and at only 15 euros each they're really good value to. I recommend a visit to their site to have a look at all the posters and cushions they sell!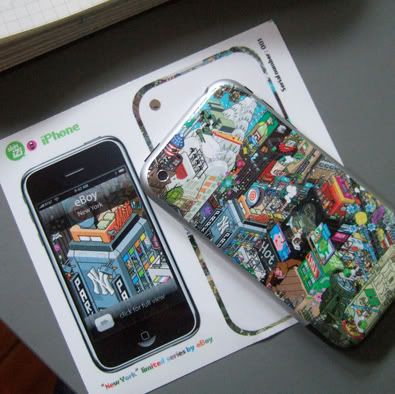 New York iPhone Skin - 15 euros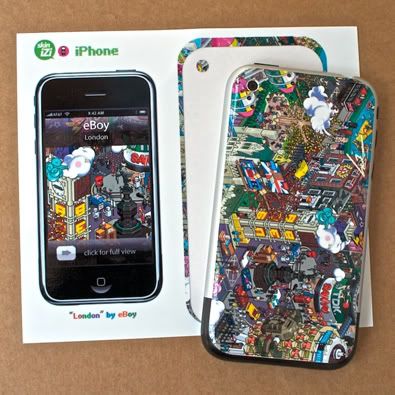 London iPhone Skin - 15 euros
posted by Lola-Mae Online @ 11:34 pm, ,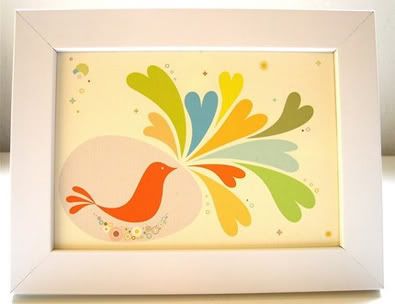 Above : Birdie Shares Love Print by Joom $13.
(Click image to view item)
There is some lovely stuff going on over with Joom on Etsy at the moment. Joom is an artist/designer living in San Francisco Bay with her husband and is quite well known on the design blog circuit. Her cute bird prints are just adorable, she seems to get the balance between using really simple shapes and blocks of colours with decorative and intricate designs spot on. Shipping on all these featured prints is only $6 dollars, head on over to Joom's website and Etsy store to look through all her other items.
Above left : Magic Tweetie Tree Print $13
Above right : Blue Tweetie Print $13

Labels: birds, etsy, Joom, prints
posted by Lola-Mae Online @ 12:00 pm, ,


Welcome
Monday, 2 June 2008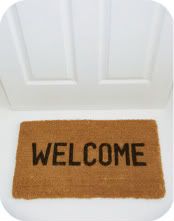 Hello and welcome to Lola-Mae, the online, UK based design archive. Showcasing new talent and new releases in 2D design, typography, ceramics, gadgets and loads more. It mainly follows designers in the UK but also features worldwide artists that ship internationally at affordable prices.

I'm a huge fan of design blogs (check out the links to the left to visit my favourites) but a majority of them are based in America and i'm always a bit disappointed when some of the designers they feature either don't ship to the UK or charge crazy prices just to post it over here! I'm sure I'm not the only one.

If you have any ideas new designs are artists you think should be featured feel free to send me an email at lolamaeonline@googlemail.com


P.S. : This layout was originally made over at Gecko and Fly and is called Andreas05. It's so lovely , simple and fresh like a blog should be! Head over there and browse through them templates on their website there is some really lovely designs. Kudos to them!
Labels: welcome
posted by Lola-Mae Online @ 10:52 pm, ,